The Sherman M4A3 76W: What would end up being the best Sherman.
The M4A3 76 tanks went into production after the M4A1 76 tanks, and may not have some of the early oddities the M4A1 76 tanks have. The Sherman Minutia Site is really the best place for delving into the kind of detail. Some were produced with unthreaded M1A1 76mm guns.
It like all the Shermans saw a steady flow of minor improvements, and versions of this tank with HVSS started showing up in December of 1944 and would be come increasingly common from that point on as replacement tanks.
The would go on to become the prefered US Army version of the tank and see extensive National Guard, service, and would see combat again in Korea.
M1-M1A1-M1A2 guns 76.2 Sherman tanks Data Sheet PDF download.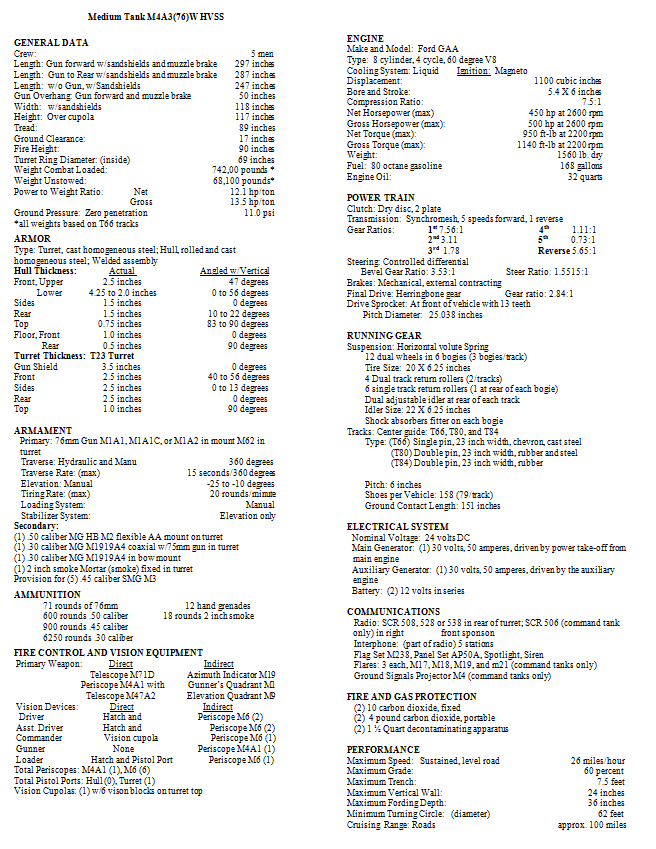 M4A3E8 76 Spec Sheet PDF download.
M4A3 76 Gallery